A recent investment from Realize Impact's philanthropic investment service is to Mission Driven Finance's new Regenerative Harvest Fund. In their words:

The companies "in the ecosystem" that this fund might invest in include:
Cairnspring Mills is one of those companies, and in a small world moment, coincidentally, Cairnspring Mills also received recently received an investment directly from Realize Impact.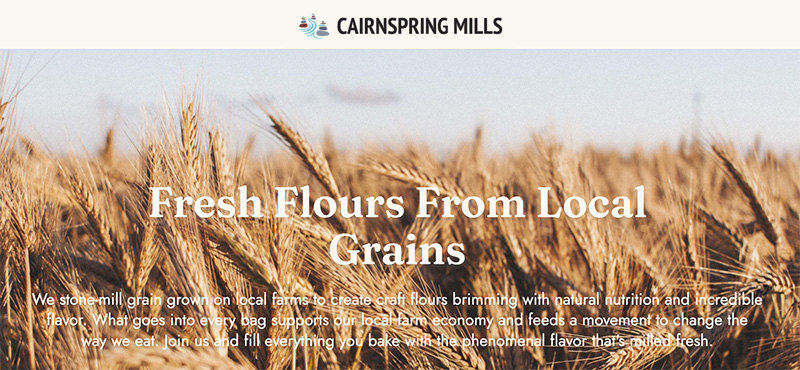 In 2016 a group of Skagit Valley farmers, economic development leaders and bakers, including founder and CEO Kevin Morse, started Cairnspring Mills in Burlington, Washington. Growing up in an Italian-American family, Kevin became convinced of the central role community and authentic food like flour plays in life.
Professional and home bakers alike know the secret to fantastic baking is insisting on the very best ingredients. That's why our fresh, stone-milled flour is used by some of the best artisan bakeries in the Pacific Northwest and California. Now you can use it, too.It's easy… Just pick your favorite thing to bake and let's get started!