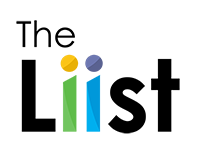 ImpactAlpha, August 2022 – Between the launch and the close is the raise. 
Even impact fund managers with a compelling thesis, a solid pipeline and sometimes an enviable track record spend an inordinate amount of time fundraising. Every day spent pitching or presenting slide decks is a day not spent helping portfolio companies get the resources they need to scale their impact.
For Agents of Impact, helping impact fund managers – and especially first-time, diverse and emerging managers – to spend less time raising money and more time helping companies succeed is another way to accelerate impact.
Yet angel investors, family offices, financial advisors and wealth managers may not know which firms and fund managers are in the market seeking capital. Lists and rankings may not indicate which funds are open to new investments. A welter of securities laws regulate whether and how fund managers can advertise themselves or "solicit" investments from limited partners.
ImpactAlpha and Realize Impact have partnered to present a monthly Liist of impact funds and companies that, based on public or accessible information, we believe to be in active fundraising mode. The inaugural liist includes:
rePlant Capital's evergreen private-debt Soil Fund;
Renew West's carbon offsets business;
Gigawatt Global's fund for renewable energy in Africa;
Beneficial Returns' Reciprocity Fund to supports social enterprises in indigenouscommunities in Latin America and Southeast Asia;
Denkyem Coop's community loan fund for Black-owned businesses;
CNote's Wisdom Fund to support women of color; and
Maya Capital's early-stage venture capital fund for Brazil and Latin America.
Details on each on impactalpha.com/the-liist-no-1…
Note: The LIIST and this post is based on publicly available or accessible information, has not been further reviewed by the managers nor verified by third parties, are not guaranteed for accuracy or completeness and should not be relied upon as investment advice or recommendations. Nothing in this post shall constitute an offer to sell or the solicitation of an offer to buy securities.