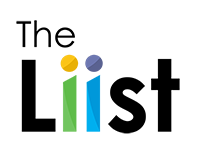 ImpactAlpha, April 4 – The 53rd annual Earth Day is coming up on April 22. Private investors are more engaged than ever.
This month's Liist of eight impact funds currently raising capital highlights new strategies for restoring land and marine ecosystems, while building healthy, resilient food systems and communities.
Latin America, home to some of the most biodiverse – and vulnerable – forestlands in the world, is a hotbed for new regeneration-focused impact investing models and funds.
Two funds in Latin America with unique impact-aligned profit models are acquiring degraded and under-valued farmland and boosting productivity by converting the land to regenerative agricultural practices. In Mexico, Asymmetrica Investments will give farm workers a cut of the profits. In Brazil, fund management partners Vox Capital and Regia are tying their remuneration to their success in implementing regenerative techniques.
Also in Brazil, Positive Ventures is raising its second venture capital fund, a portion of which will be invested in companies developing "planet positive" solutions, such as waste and water management and efforts to support a low-carbon transition. Its remuneration, too, is tied to impact: the firm must maintain its B Corp status.
In Europe, Ocean 14 Capital is in the final stretch of fundraising for its €150 million ($164 million) fund to invest in sustainable marine ecosystems and ocean-based food production.
In the U.S., Capital Good Fund is raising a small loan fund to ensure that low- and middle-income families and BIPOC households are able to participate in the renewable energy transition and its benefits by installing home solar and battery storage systems. Rethink Capital Partners is eying a much bigger fund to invest in tech ventures that are improving the environmental sustainability, nutrition, affordability and racial equity of our food system.
Also on this month's list: two funds that are supporting Africa's homegrown impact tech entrepreneurs. Two fund managers, Verod Capital and Kepple African Ventures, are partnering on a $100 million fund to fuel the growth of tech ventures in mobility, climate resilience and other sectors. Jaza Rift Ventures is supporting early-stage health tech entrepreneurs that are making healthcare in Africa more targeted, relevant, affordable and accessible.
Know an impact fund manager currently raising capital? Drop us an email or complete this short form.
Disclaimer: The Liist and this post are based on available information, sourced by ImpactAlpha. Information has not been further reviewed by the managers nor verified by third parties, is not guaranteed for accuracy or completeness, and should not be relied upon as investment advice or recommendations. Nothing in The Liist, this post or on ImpactAlpha.com shall constitute an offer to sell or the solicitation of an offer to buy securities.
See ImpactAlpha for the details of these investments.