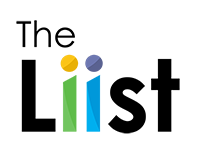 ImpactAlpha, December 6 – It's been a difficult year for many run-of-the-mill tech funds seeking fresh powder. Impact funds, from climate tech to gender-lens vehicles, are leaning into more resilient (and urgent) trends. Many in turn are surpassing their fundraising targets.

This month's Liist, in partnership with Realize Impact, features a few funds that are nearing their final close. California-based Better Ventures is winding down fundraising on its $60 million diversity-focused science and tech fund while women-led, Pakistan-focused I2I Ventures is closing its $15 million tech fund in January.
Others are just getting started. Gender-lens investor Deetken Impact is out with two new funds – a $100 million alternative finance fund and a $150 million sustainable energy fund, both of which invest in the Latin America and Caribbean regions.
Latin America features heavily on this month's Liist. In addition to Deetken, Acumen LatinAm Impact Ventures, or ALIVE, is in the market, now with its second fund. The Colombia-based firm invests in tech-enabled growth-stage companies that are boosting livelihoods and reducing inequality in the region. Amazonia Impact Ventures, based in the U.K., invests in climate change mitigation and adaptation efforts in the Amazon rainforest that empower local Indigenous communities.
This month's Liist also features Sangam VC, an early-stage climate tech fund in India, and New Way Homes, a California-based nonprofit that lends to community organizations and other developers of affordable housing and inclusive real estate projects that are improving racial equity.
Better Ventures (global, diversity-focused science and tech fund; women co-led)
I2I Ventures (women-led and -focused fund investing in Pakistan's tech startups)
Deetken Impact Alternative Finance IV and Sustainable Energy III (gender-lens funds focused on Latin America and the Caribbean)
New Way Homes (California nonprofit that provides affordable loans for inclusive real estate developments)
Acumen LatinAm Impact Ventures, or ALIVE (gender-lens fund that invests in education, livelihoods and daily essentials in Latin America)
Amazonia Impact Ventures (fund that invests in climate solutions and Indigenous communities in the Amazon rainforest)
Sangam Ventures (early-stage climate tech fund in India)
Disclaimer: The LiiST and this post are based on available information, sourced by ImpactAlpha and our partner on The Liist, Realize Impact. Information has not been further reviewed by the managers nor verified by third parties, is not guaranteed for accuracy or completeness, and should not be relied upon as investment advice or recommendations. Nothing in The LiiST, this post or on ImpactAlpha.com shall constitute an offer to sell or the solicitation of an offer to buy securities.
See ImpactAlpha for the details of these investments.