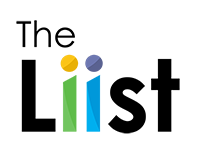 ImpactAlpha, March 7 – There's a huge gender gap in medical and disease research funding.
On this month's Liist of impact funds that are currently raising capital, two fund managers have their sights set on the investment opportunity in women's healthcare and services. Mexico City-based New Ventures is rolling out a $20 million fund to offer revenue-based financing to women's health services startups in Latin America.
In the U.S., Europe and Oceania, Global Bio Fund is rolling out a $100 million fund to back women-led, early-stage health tech ventures. The fund, called Jaya Ventures, is backing companies with deep foundations in science and their own intellectual property. An example is Australia's Baymatob, which is developing a monitor for postpartum hemorrhage, one of the leading causes of maternal mortality worldwide.
Appropo this week's International Women's Day, female fund managers dominate March's Liist, prepared in partnership with Realize Impact. Boston-based LearnLaunch Fund + Accelerator is investing in tech startups delivering better early education and workforce training. WakeUp Capital is filling a need for early-stage equity funding among Ireland's social enterprises. Regenera Ventures is investing in landscape regeneration across Mexico.
Also on this month's list: Altalurra Ventures, a Black-led venture capital fund that invests in early-stage impact tech and sustainability startups, and Lombard Odier Investment Managers' new private credit strategy offering short-term debt to North American businesses delivering sustainable goods, services and real assets.
Disclaimer: The Liist and this post are based on available information, sourced by ImpactAlpha and our partner, Realize Impact. Information has not been further reviewed by the managers nor verified by third parties, is not guaranteed for accuracy or completeness, and should not be relied upon as investment advice or recommendations. Nothing in The Liist, this post or on ImpactAlpha.com shall constitute an offer to sell or the solicitation of an offer to buy securities.
See ImpactAlpha for the details of these investments.