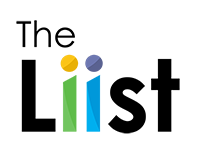 ImpactAlpha, October 4 – On Last week's Agents of Impact Call, we heard from first-time, women managers of small impact funds in emerging markets. The takeaway: Write the check.
Investment policies that exclude first-time managers exclude deep talent that may find value where other investors don't know to look. Funds on this month's edition of The LiiST, prepared with Realize Impact, include Alder Point Capital, founded by Chris Larson and other veterans of New Island Capital who have managed portfolios with hundreds of millions in assets. From Cape Town, Africa Trust Group's Lelemba Phiri partners with other first-time, women managers to source deals and establish track records.
"We are overtrained and over-mentored and underfunded," Phiri said on The Call. "We need the conversation to move from, 'We believe in this and we think it's something that can make a difference,' to really putting your money where your mouth is."
This month's edition of The LiiST focuses on emerging markets impact funds, including a couple first-time, women-led funds. Funds are raising capital from the full spectrum of investors, from grantmakers and high net-worth individuals to family offices and institutional investors. Gender-focused Five35 Ventures in South Africa, has a portion of the fund set aside for non-accredited women and/or first-time investors.
Mirova Sunfunder's Gigaton Empowerment Fund (Clean energy; Africa, emerging markets)
Alder Point Capital (Timberland and cropland; U.S.)
Five35 Ventures (Tech; Africa, woman-led)
Africa Trust Group Enygma Ventures Fund (Tech and small businesses; Africa, woman-led)
Echo River Capital's Fund I (Water tech; global)
Africa Eats (Agrifood; Africa)
Realize Impact and Sprout Enterprise's R.I.S.E. artisan fund (Artisans, creative economy; emerging markets)
Disclaimer: The LiiST and this post are based on publicly available or accessible information, have not been further reviewed by the managers nor verified by third parties, are not guaranteed for accuracy or completeness, and should not be relied upon as investment advice or recommendations. Nothing in The LiiST this post or on ImpactAlpha.com shall constitute an offer to sell or the solicitation of an offer to buy securities.
See ImpactAlpha for the details of these investments.