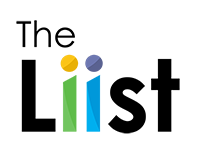 ImpactAlpha, September 2 – Get off the sidelines.
For Agents of Impact, helping impact fund managers – and especially first-time, diverse and emerging managers – to spend less time raising money, and more time helping companies succeed, is another way to accelerate impact. 
Welcome to our second edition of The LiiST, an initiative of ImpactAlpha and Realize Impact to highlight impact funds and other opportunities that, based on public or accessible information, are believed to be in active fundraising mode. Our inaugural LiiST was published last month. September's LiiST includes: 
Conservation International's venture fund, CI Ventures
Seedstars second International Ventures fund
Amplifica Capital, a gender-lens fund focused on Latin America
Community Credit Lab's returnable grants vehicle
E8's Decarbon8-US Fund
Mission Driven Finance's Regenerative Finance Fund
BlackRock's Impact Opportunities Fund
Disclaimer: The LiiST and this post are based on publicly available or accessible information, have not been further reviewed by the managers nor verified by third parties, are not guaranteed for accuracy or completeness, and should not be relied upon as investment advice or recommendations. Nothing in The LiiST this post or on ImpactAlpha.com shall constitute an offer to sell or the solicitation of an offer to buy securities.
See ImpactAlpha for the details of these investments.