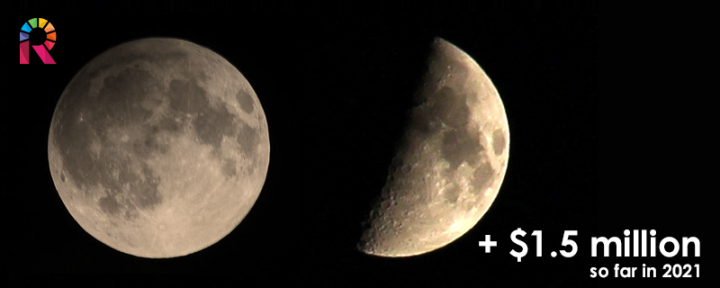 2021 continues the rapid pace of donations, recommendations, and investments through Realize Impact's philanthropic investment service. $1.5 million so far, not yet five months into the new year.
We announced the 100th investor only 45 days ago, barely a year after launching the service.
Where is all this money going? Either directly into impactful companies or indirectly to them via impact investing funds. For example, the Truss Fund, providing 0% interest loans to startups in the Global South. Denkyem, providing loans to black owned businesses. Africa Eats, mitigating hunger and poverty in Africa through investing in supply chain companies. Or our next recommended investment, Gigawatt Global, building utility-scale solar in some of the poorest countries of the world.
If you have an impact investment you'd like to make, and either a donor advised fund, family foundation, or some appreciated shares, send us the recommendation and the cash and we'll do all the world for you.
realizeimpact.org/phig for details.