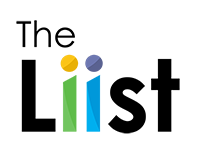 ImpactAlpha, February 7 – Impact fund managers from India to Ecuador to the U.S. recognize that there's no one-size-fits-all approach to plugging persistent capital gaps for inclusive, sustainable economies.
Creative and catalytic capital is the theme of this month's Liist, in partnership with Realize Impact.
In Latin America, two funds are leaning into alternative-finance to support high-impact businesses. Acceso Impact Fund, a women-led and gender-focused fund domiciled in Panama, is raising an evergreen fund to fill small businesses' need for debt and revenue-based financing. Ecuador-based IMPAQTO Capital is also using revenue-based finance to invest in high-impact enterprises in the Andean region.
Climate tech ventures fared better than other startups fundraising in last year's tech downturn, but capital is still scarce for early-stage ventures. In India, Climate Seeds Fund is looking to help promising startups with seed capital as they transition out of accelerator programs. FullCycle Climate Partners in the U.S. invests equity for companies whose technology is pre-commercialization, and also adds in project financing to get facilities and early production rolling (last year, FullCycle's Stephan Nicoleau provided ImpactAlpha's podcast listeners with timely updates from Davos and from the global climate summits in Sharm El-Sheikh, Egypt).
Living Cities is raising its third Catalyst Fund. This fund's focus will be seeding emerging female fund managers and fund managers of color. Its thesis: diversity begets diversity. The businesses those fund managers back will support wealth creation and opportunities for America's "new majority."
Also on this month's Liist: Invest Appalachia, which is leveraging catalytic capital from philanthropic institutions to boost investment in Central Appalachia (see, "Catalytic capital for community impact"). Aera VC is a sustainable deep tech venture fund.
Aera VC (Singapore-based VC fund for sustainability-focused deep tech)
Acceso Impact Fund (women-led debt and revenue-based finance fund for Latin American impact businesses with a gender-lens)
Climate Seeds Fund (accelerator-based venture fund for India's early-stage climate tech startups)
FullCycle Climate Partners (U.S.-based venture fund supporting climate tech commercialization)
IMPAQTO Capital (revenue-based finance fund for social enterprises in the Andean region of Latin America)
Invest Appalachia (nonprofit impact fund leveraging catalytic capital for impact in Central Appalachia)
Living Cities' Catalyst Fund (nonprofit impact fund investing in women and diverse-led fund managers)
Disclaimer: The LiiST and this post are based on available information, sourced by ImpactAlpha and our partner on The Liist, Realize Impact. Information has not been further reviewed by the managers nor verified by third parties, is not guaranteed for accuracy or completeness, and should not be relied upon as investment advice or recommendations. Nothing in The LiiST, this post or on ImpactAlpha.com shall constitute an offer to sell or the solicitation of an offer to buy securities.
See ImpactAlpha for the details of these investments.