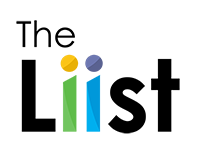 ImpactAlpha, June 6 – Energy Peace Partners and impact fund manager Cameo are out to prove that even in conflict zones there are investable opportunities in basic services. But they can't test their hunch with commercial capital—such financing doesn't exist for the renewable energy projects the partners are supporting in places like Sudan, Somalia and the Democratic Republic of the Congo. So they got creative with an energy credit mechanism that will allow project developers to get funding upfront for energy they produce in the future. Their goal: to use $10 million in grants and heavily concessional capital to catalyze $90 million in new renewable energy investment in vulnerable parts of Africa.
The pilot fund is one of several catalytic capital vehicles on this month's Liist of actively raising impact funds (check out dozens of funds featured on earlier lists).
Funds are the biggest drivers of the roughly $9 billion in annual blended finance deals. The volume of such capital, which uses different types and sources of financing to de-risk and incentivize private investment, is far below what's needed to achieve the Sustainable Development Goals and global climate agenda. But it is catalytic, leveraging $4 of commercial financing for every $1 of concessional capital.
Energy Peace Partners and Cameo's $10 million pilot fund is one of several catalytic capital vehicles on this month's Liist of actively raising impact funds. In Brazil, Jive Investments and Maua Capital—both fairly new to impact investing—are using a mix of commercial and concessional funding to help Brazilian farmers regenerate land and protect native species in the biodiverse Cerrado region.
Also, Lendable is in the market with its second fund to invest in emerging market fintech ventures that are driving financial inclusion. The fund's structure includes four tranches to encourage a mix of investors to back its approach, which will use impact incentives to get fintechs to strengthen their commitments to women.
A group of community investors led by Next Street is raising a revenue-based financing fund for diverse-owned small businesses in underserved communities. The five partners are contributing first-loss capital and are planning to secure a 10% guarantee to further cushion investors.
Also on this month's Liist: Netherlands-based 4impact invests in impact-focused software ventures in Northern Europe, and Nithio, which lends to local businesses in Africa that are supporting the clean energy transition. Overlay Capital in Atlanta, Georgia is in the market with its $70 million Innovation Fund, which invests in environmentally-focused fund managers and early-stage startups.
Know an impact fund manager currently raising capital? Drop us an email or complete this short form.
Disclaimer: The Liist and this post are based on available information, sourced by ImpactAlpha. Information has not been further reviewed by the managers nor verified by third parties, is not guaranteed for accuracy or completeness, and should not be relied upon as investment advice or recommendations. Nothing in The Liist, this post or on ImpactAlpha.com shall constitute an offer to sell or the solicitation of an offer to buy securities.
See ImpactAlpha for the details of these investments.